The Plot to Save America – A Novel
Posted on Jun 15, 2022 in Books | Comments Off

on The Plot to Save America – A Novel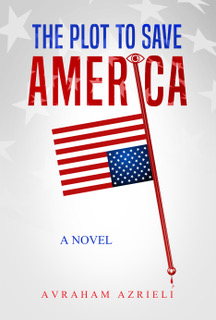 To Order a Copy:
PAPERBACK:
Amazon
KINDLE:
Amazon Kindle
In an alternative reality following the January 6, 2021 attack, the U.S. Capitol lies in ruins and Americans live under martial law. When a Domestic Terror Tribunal condemns a famed Baltimore PD detective to death, the race is on to find a secret document that could exonerate him while exposing the truth behind the Capitol attack.
"The author takes us on a brilliantly creative journey as the investigator digs deeper and deeper, the flesh-and-blood characters reveal their secrets, and the lifelike mix of tragicomic conflicts, clashing loyalties, and surprising twists and turns, combine to deliver the wholly realistic effect of this original novel." – The Midwest Review.
"Vividly told mystery … the craftiness of those in power, the investigator's relentless pursuit of the truth, and the authentic humanity of those involved, captured my interest completely … truly a masterpiece." – The Columbia Review.